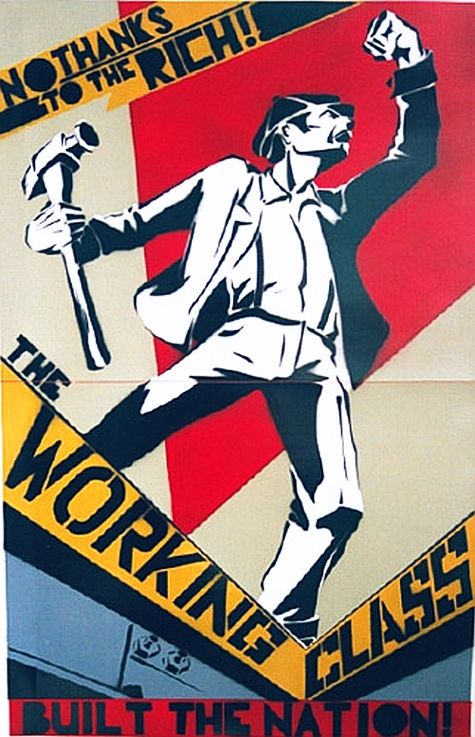 As the economy continues its downward slide, the U.S. labor movement is showing signs of a revitalization. On Wednesday, workers represented by the United Electrical, Radio and Machine Workers of America (UE) ended their occupation of the Republic Windows and Doors factory in Chicago after reaching an agreement on their unpaid wages and benefits. On Tuesday, after a 16 year struggle, workers at the Smithfield Packing Co. voted in favor of union representation by the United Food and Commercial Workers (UFCW). Also last week, truck drivers affiliated with the Industrial Workers of the World (IWW) staged a work-stoppage at the North Carolina operations of timber and paper giant Weyerhaeuser Mills, following which the company agreed to meet with the workers to discuss their issues.

These three victories -- two of them in what is arguably the most anti-union state in the U.S. -- come at a time when unions are once again under public assault, as pro-corporate and anti-worker interests seek to pin the blame for the ailing U.S. auto industry on the United Auto Workers (UAW), and attempt to derail the Employee Free Choice Act ("EFCA"), a legislative initiative aimed at restoring the right to organize that U.S. labor law ostensibly guarantees workers, but which has been thwarted by decades of increasingly aggressive employer tactics and increasingly feeble government enforcement.

I will be discussing these and other recent developments this Thursday, December 18th, North Carolina Public Radio's "The State of Things". The show, which airs live at Noon Eastern Standard Time (GMT -5) on Thursday, will also be available online (click here).

Eric Fink (SL avatar 'Forelle Broek') is a law professor and former labor union lawyer, and a member of SLLU.
♦
Add to del.icio.us
♦
Add to Technorati Faves
♦ ♦
Stumble This
♦
Reddit
♦
Slashdot it
♦